Expert Deck Building For North Carolina Homes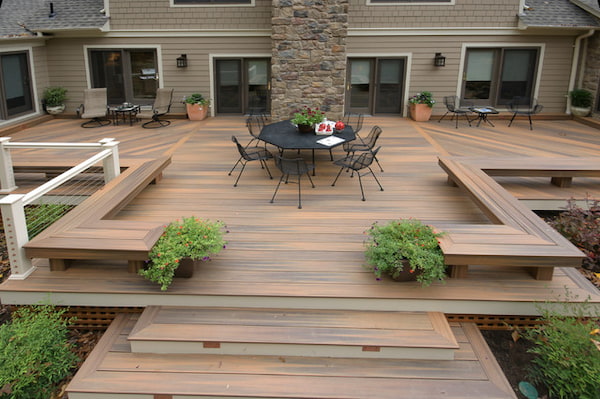 When it comes to home improvement, the addition of a deck to your North Carolina home can be a wise investment. However, it's important that you have a reliable contractor to help with your deck building project, and Outdoor Living Roomzz can be that contractor! We specialize in building high-quality, custom-designed decks that will give you and your family a beautiful space to relax and entertain outside. Your outdoor spaces will be improved tenfold with a gorgeous composite or wood deck added to your backyard!
Outdoor Living Roomzz is proud to be the number one provider of modern sunroom construction in North Carolina, but that doesn't mean our deck building services aren't second to none! We can't wait to give you the deck of your dreams, so call us today and let's get started!
Why Homeowners Should Hire Us For Their Deck Building Needs
Here at Outdoor Living Roomzz, we offer a variety of benefits to homeowners who entrust us with their deck building needs. One of the main advantages of hiring us is the expertise and knowledge we bring to the table. Our team is made up of skilled professionals who have years of experience in the construction industry, and we stay up-to-date with the latest building techniques, materials, and trends. This ensures that we can deliver a high-quality, durable, and visually appealing deck that will last for many years to come.
In addition to our expertise, we also prioritize customer satisfaction. We understand that building a deck is a significant investment for homeowners, and we work closely with our clients to ensure that their vision is brought to life. We communicate clearly throughout the process, provide regular updates, and take into account any specific needs or preferences our clients may have. Our goal is to not only meet but exceed our clients' expectations, and we do this by delivering exceptional workmanship, using top- quality materials, and offering competitive pricing. With us as your deck building team, you can rest assured that your project is in good hands!
Benefits Of A New Deck
When you choose Outdoor Living Roomzz to help with your deck building project, you're setting yourself up to enjoy a variety of benefits! These include:
Increased living space: A deck can provide additional living space for outdoor activities, entertaining guests, and relaxing. You can even add hardscapes around your deck in the form of a patio or porch.
Enhanced home value: Adding a deck can increase the value of your home, making it more attractive to potential buyers.
Improved curb appeal: A well-designed deck can enhance the overall appearance of your home and improve its curb appeal.
Increased functionality: A deck can serve multiple functions, such as an outdoor dining area, a place to sunbathe, or a spot to place potted plants.
Easy to maintain: Decks made of modern materials require minimal maintenance, making them a great choice for homeowners who want to spend more time enjoying their outdoor living space than maintaining it.
What Clients Are Saying About
Outdoor Living Roomzz LLC
If you are thinking of adding a deck, patio or sunroom to your house you should definitely consider hiring Ron at Outdoor Living Roomzz LLC. He transformed our cookie cutter house and 12x12 deck into something that is amazing. Before going with Ron w [...]
Towards the end of the project we told Ron that we were frustrated with the price and quality of the outdoor furniture on the market. He suggested that he could make us some furniture. We ended up having him make 2 chairs an 8' sofa/couch, outdoor be [...]
Our Latest Projects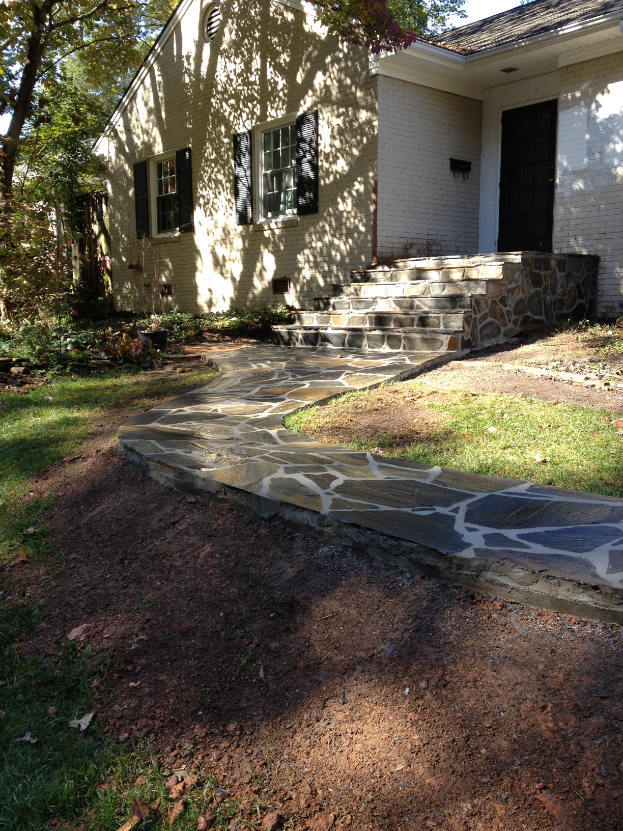 We constructed walkways throughout the front yard and rocked over the brick steps of a home in the Starmount area of Greensboro, NC. We also installed custom iron railings on the steps. First we inst […]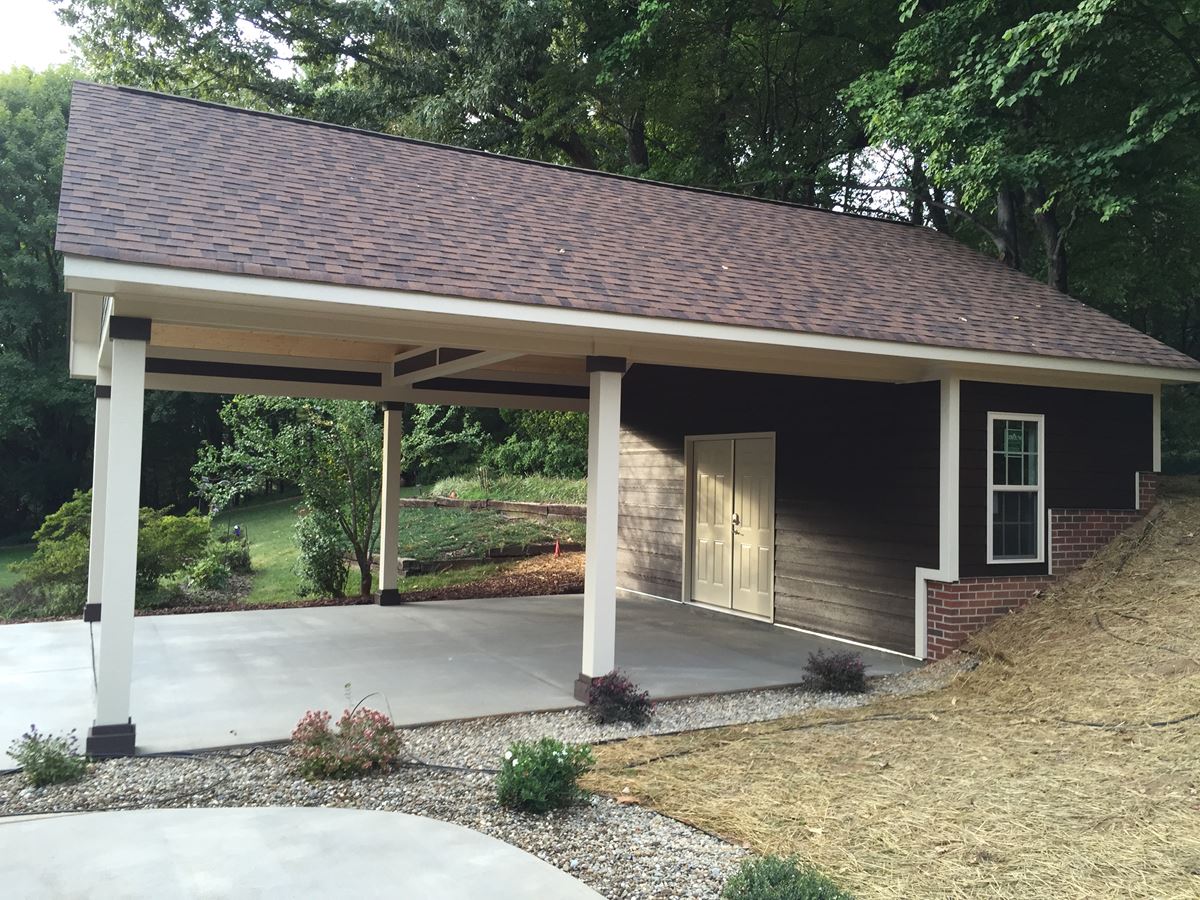 Clients wanted us to build them the a high end carport using the best possible materials and we set out to do just that. We used LP Smart Siding and wrapped all the metal posts, used LP Smart Siding […]