Traditional Sunrooms, Decks & Screened-In-Porches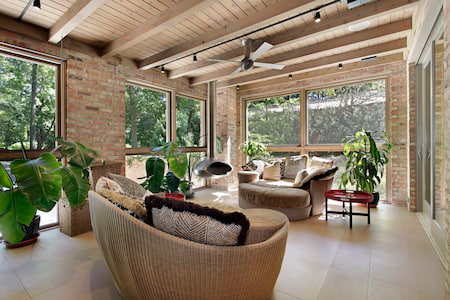 Outdoor Living Roomzz LLC is a leading North Carolina design and build firm who specializes in traditional sunrooms, decks, and screened-in porches. If you are looking for a reliable deck builder or wish to build a traditional sunroom, deck, or screened-in porch for your North Carolina property, we would be honored to help you with your project.
These outdoor living spaces provide years of enjoyment and add value to your home. As the premier source for North Carolina modern sunroom construction, we make sure that the structural design and aesthetic design of your new outdoor living space helps you to enjoy the outdoors as comfortably as possible. Contact us today to tell us about your goals for your traditional sunroom, custom deck, screened-in porch, or sunroom for your smart home.
Traditional Sunrooms
Many of our clients prefer traditional sunrooms over modern sunroom construction. We are able to bring the same elegance and style to your traditional sunroom design. Whether it's a hot summer day or a rainy cold winter day, your sunroom will be beautifully designed for year-round enjoyment.
Custom Decks
Don't settle for a hot ordinary patio slab when you can enjoy a beautiful custom deck. We make sure the decks we design and build offer our clients a fun-filled relaxing get-away. We use only quality decking materials and are able to incorporate any luxuries you need for your custom deck.
Screened-In Porches
Feeling the wonderful breeze as you relax on your screened-in porch with your favorite beverage is what enjoying life is all about. Outdoor Living Roomzz LLC can design and build a screened-in porch that offers you every opportunity to enjoy being outdoors without actually having to be in it.
What Clients Are Saying About
Outdoor Living Roomzz LLC
If you are thinking of adding a deck, patio or sunroom to your house you should definitely consider hiring Ron at Outdoor Living Roomzz LLC. He transformed our cookie cutter house and 12x12 deck into something that is amazing. Before going with Ron w [...]
Towards the end of the project we told Ron that we were frustrated with the price and quality of the outdoor furniture on the market. He suggested that he could make us some furniture. We ended up having him make 2 chairs an 8' sofa/couch, outdoor be [...]
Our Latest Projects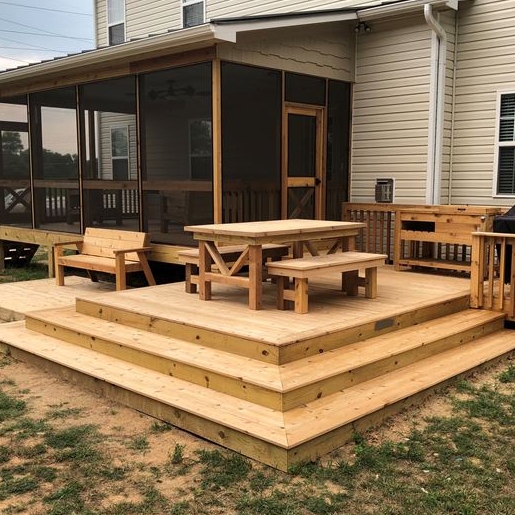 A custom porch and wrap around deck totally made out of cedar. OLR designed this custom porch made from all cedar products. The doors are custom made out of cedar parts. The inside wall is LP Smart L […]