Seasonal Enjoyment With Three-Season Sunrooms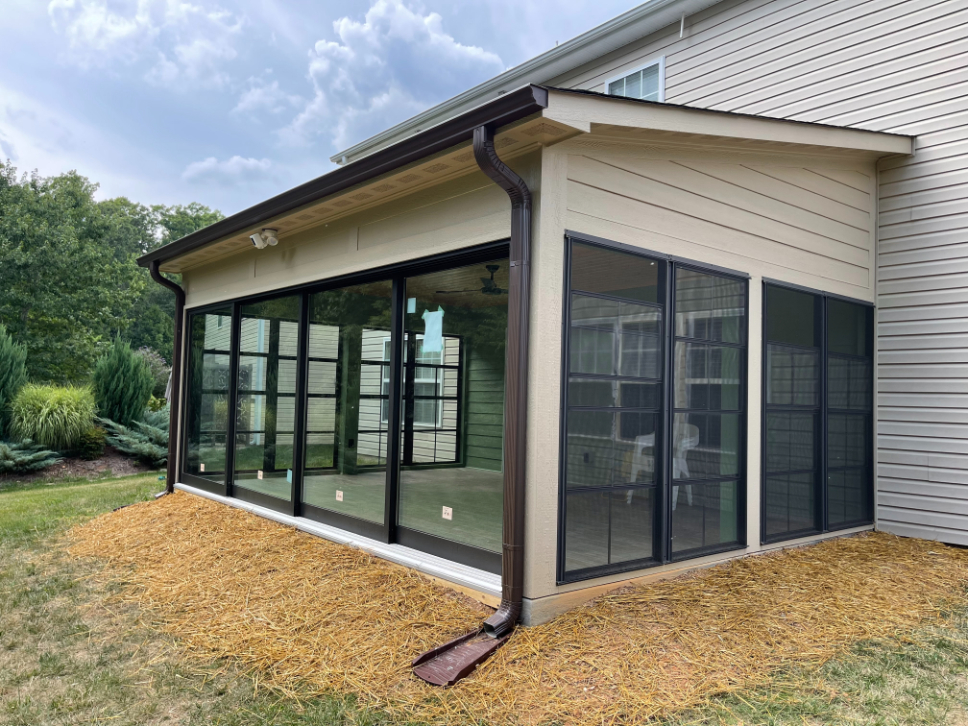 Outdoor Living Roomzz LLC is the premier resource in North Carolina for outdoor living options such as three-season sunrooms and sunrooms for Smart homes. A three-season room is a type of home addition that provides an enclosed, indoor-outdoor living space that can be used for most of the year, except during the winter months. As the name suggests, this type of sunroom is typically designed to be used for three of the four seasons: spring, summer, and fall.
Unlike a traditional outdoor space, a three-season sunroom is enclosed with large windows or screens that allow natural light and fresh air to flow in while keeping out insects and other outdoor elements. This type of sunroom can be used for a variety of purposes, such as a relaxation area, dining space, or even a greenhouse for plants. This space provides a comfortable and versatile space that allows homeowners to enjoy the benefits of both indoor and outdoor living.
Porch Conversions
As the premier choice for sunroom construction in North Carolina, we're here to help homeowners decide which type of outdoor living space or conversion would be best for their needs. Converting a porch into a three-season sunroom has several benefits, including but not limited to:
Increased living space: A porch conversion adds valuable living space to your home, allowing you to enjoy the outdoors while still being protected from the elements. It can serve as an extra living room, dining area, or even a home office.
Versatility: A three-season room can be used for various purposes, from relaxation to entertaining guests. With the ability to open the windows and let in fresh air or keep them closed for added protection, it's a versatile space that can be enjoyed throughout much of the year.
Home value: A porch conversion can add value to your home, making it a smart investment. It can also make your home more attractive to potential buyers when you decide to sell it in the future.
Three-Season Rooms To Complete Your Dream Home
Custom tailored three-season rooms are the ideal addition or porch conversion for your home. Enjoy the outdoors without the need to completely immerse yourself in an open yard with bugs and UV rays. We offer durable and versatile options for creating your perfect indoor/outdoor living area. Call Outdoor Living Roomzz LLC to discuss options such as a Three-Season sunroom for your North Carolina dream home.
What Clients Are Saying About
Outdoor Living Roomzz LLC
If you are thinking of adding a deck, patio or sunroom to your house you should definitely consider hiring Ron at Outdoor Living Roomzz LLC. He transformed our cookie cutter house and 12x12 deck into something that is amazing. Before going with Ron w [...]
Towards the end of the project we told Ron that we were frustrated with the price and quality of the outdoor furniture on the market. He suggested that he could make us some furniture. We ended up having him make 2 chairs an 8' sofa/couch, outdoor be [...]
Our Latest Projects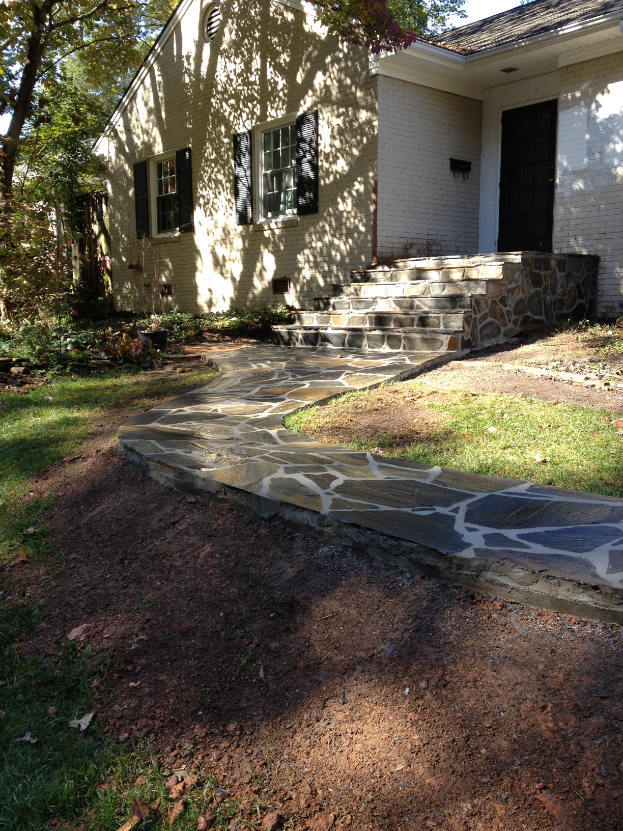 We constructed walkways throughout the front yard and rocked over the brick steps of a home in the Starmount area of Greensboro, NC. We also installed custom iron railings on the steps. First we inst […]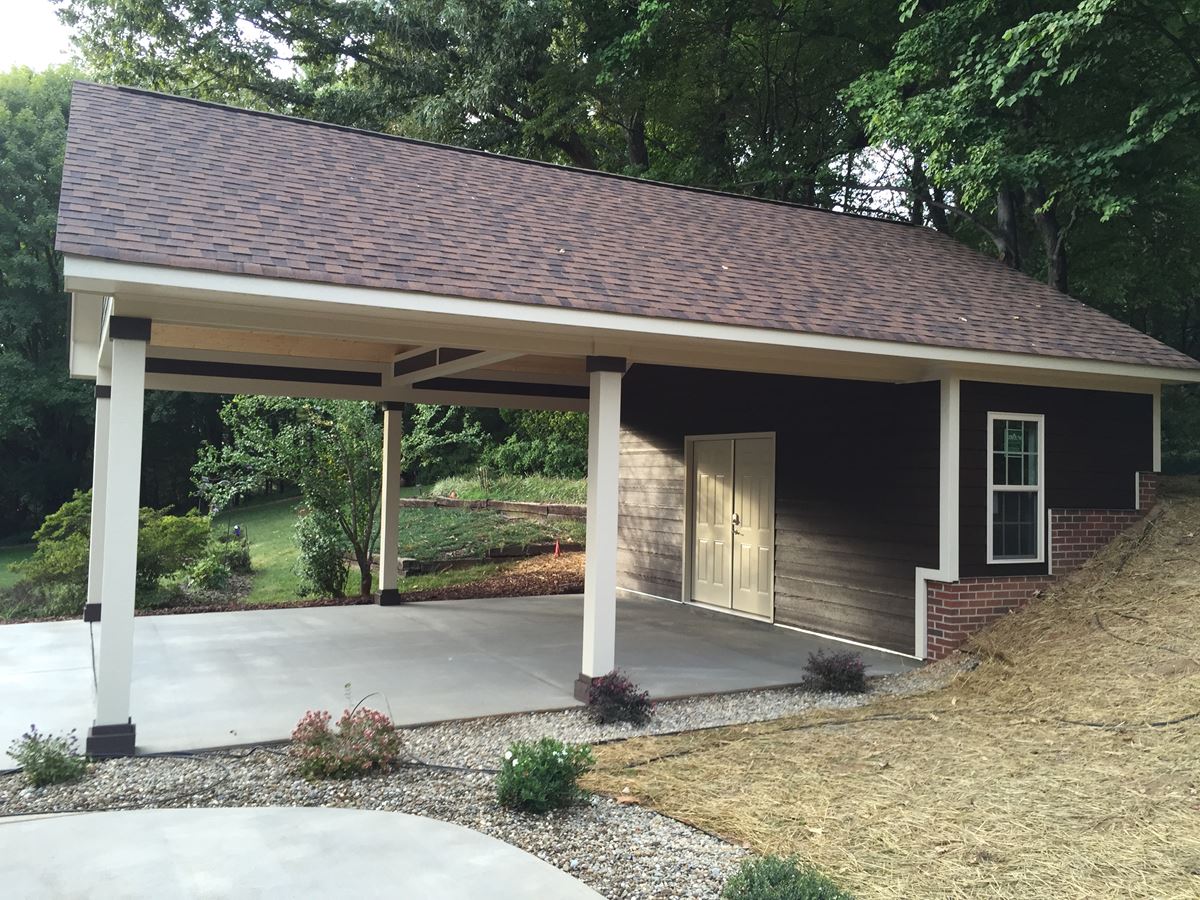 Clients wanted us to build them the a high end carport using the best possible materials and we set out to do just that. We used LP Smart Siding and wrapped all the metal posts, used LP Smart Siding […]