Professional Replacement Doors To Customize Your Entryways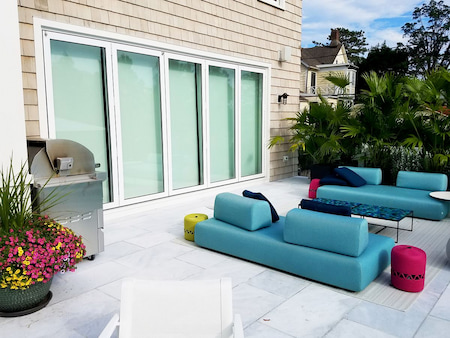 While the doors to your North Carolina home might seem like a fairly unremarkable feature, the truth of the matter is that they have a much greater impact on your home than you might realize. If your home's doors are looking a bit older, dingy, damaged, or just worn out from years of constant use, it could be affecting the overall beauty, value, and the protection your home provides to you and your family, but with new doors provided by Outdoor Living Roomzz LLC, the premier name in modern sunroom construction in North Carolina, you can effectively transform your home.
Are you looking for a professional North Carolina modern sunroom construction company who can help you with your new or replacement door needs? If so, give our team of skilled professionals a call today and let us show you the kind of quality results that have helped make us one of the most trusted names in new doors and replacement windows the area has to offer.
Here at Outdoor Living Roomzz LLC, we specialize in modern sunroom construction. We understand the importance of solid, good-looking doors for both the exterior and interior of your home, and with our wide range of new door options, you can rest assured that our team of skilled professionals will be able to help you find the perfect option to suit both the aesthetic and functional needs of your home. If you have any questions about our full line of new and replacement doors, or if you would like to schedule an appointment for consultation to look over new door options with our specialists, give us a call today. Our team of experts are always standing by and would be happy to assist you.
Door Installation Specialists
When it comes to quality door installation service in the North Carolina area, you won't find any better than the services offered by our team of installation pros here at Outdoor Living Roomzz LLC. All of our replacement doors are of the highest quality, and made to exacting standards of both durability and beauty. Don't settle for anything less than the best when it comes to your new doors, call in our North Carolina door installation pros today.
What Clients Are Saying About
Outdoor Living Roomzz LLC
If you are thinking of adding a deck, patio or sunroom to your house you should definitely consider hiring Ron at Outdoor Living Roomzz LLC. He transformed our cookie cutter house and 12x12 deck into something that is amazing. Before going with Ron w [...]
Towards the end of the project we told Ron that we were frustrated with the price and quality of the outdoor furniture on the market. He suggested that he could make us some furniture. We ended up having him make 2 chairs an 8' sofa/couch, outdoor be [...]
Our Latest Projects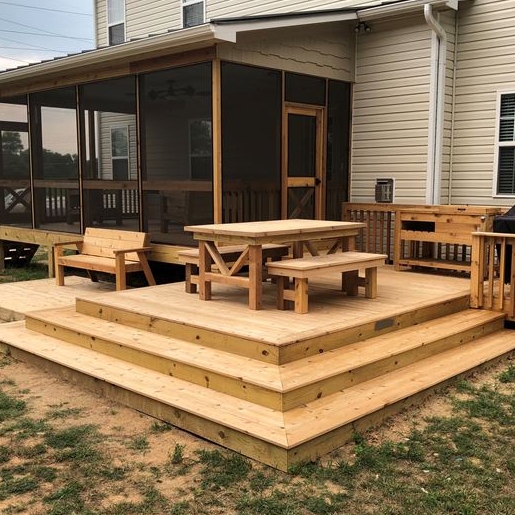 A custom porch and wrap around deck totally made out of cedar. OLR designed this custom porch made from all cedar products. The doors are custom made out of cedar parts. The inside wall is LP Smart L […]