Folding Glass Walls by Solar Innovations®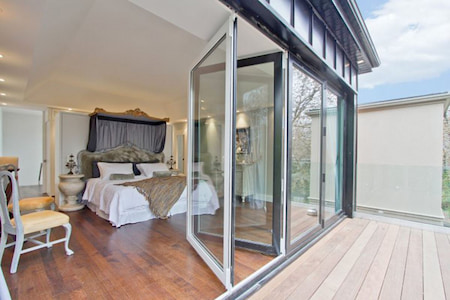 A lot of decision making goes into making your sunroom the perfect addition to your North Carolina home. Along with choosing furnishings and flooring, homeowners have to consider the walls of their sunrooms. Solar Innovations® folding glass walls offered by Outdoor Living Roomzz LLC, the North Carolina modern sunroom construction experts, are an excellent option for homeowners who want their sunrooms to be energy efficient without losing views of the outside landscaping. Solar Innovations® folding glass walls, also known as accordion style or bi-fold walls, have in-folding and out-folding panels that can accommodate swing doors, allowing homeowners to enter and exit their sunroom without maneuvering all of the panels. If you're interested in folding glass walls or stacking glass walls for your North Carolina home, give us a call today.
What Do Folding Glass Walls Offer?
Customization - Folding glass walls by Solar Innovations® can be tailored to suit a number of spaces. Whether your sunroom is small or large, panels can be designed to fit the space, and they can be configured to surround multiple face, straight, curved, and angular openings. Homeowners can also select glazing options, including tinted, acid etched, and frosted. Low-E glazing is also available for homeowners who value UV protection and energy efficiency.
Durability - Solar Innovations® folding glass walls are designed to withstand extreme weather conditions, including hurricane force winds.
Simple Operation - The streamlined design of folding glass walls allows operators to open and close the walls single-handedly with minimal effort.
Temperature Regulation - Thermally-enhanced frames can be selected when purchasing Solar Innovations® folding glass walls. Many people opt for these frames because they maintain indoor temperatures while reducing energy costs.
What Clients Are Saying About
Outdoor Living Roomzz LLC
If you are thinking of adding a deck, patio or sunroom to your house you should definitely consider hiring Ron at Outdoor Living Roomzz LLC. He transformed our cookie cutter house and 12x12 deck into something that is amazing. Before going with Ron w [...]
Towards the end of the project we told Ron that we were frustrated with the price and quality of the outdoor furniture on the market. He suggested that he could make us some furniture. We ended up having him make 2 chairs an 8' sofa/couch, outdoor be [...]
Our Latest Projects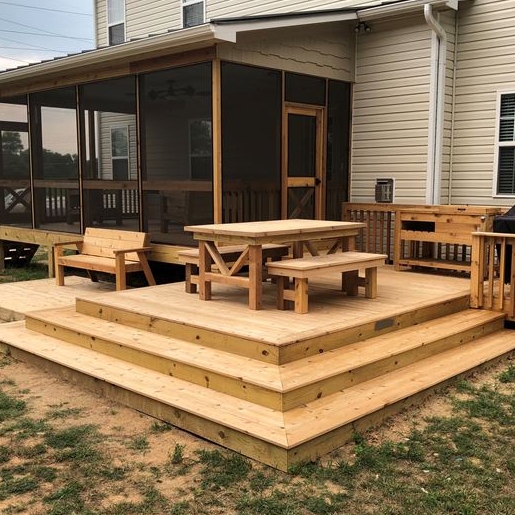 A custom porch and wrap around deck totally made out of cedar. OLR designed this custom porch made from all cedar products. The doors are custom made out of cedar parts. The inside wall is LP Smart L […]