Carport Project with New Driveway in Greensboro, NC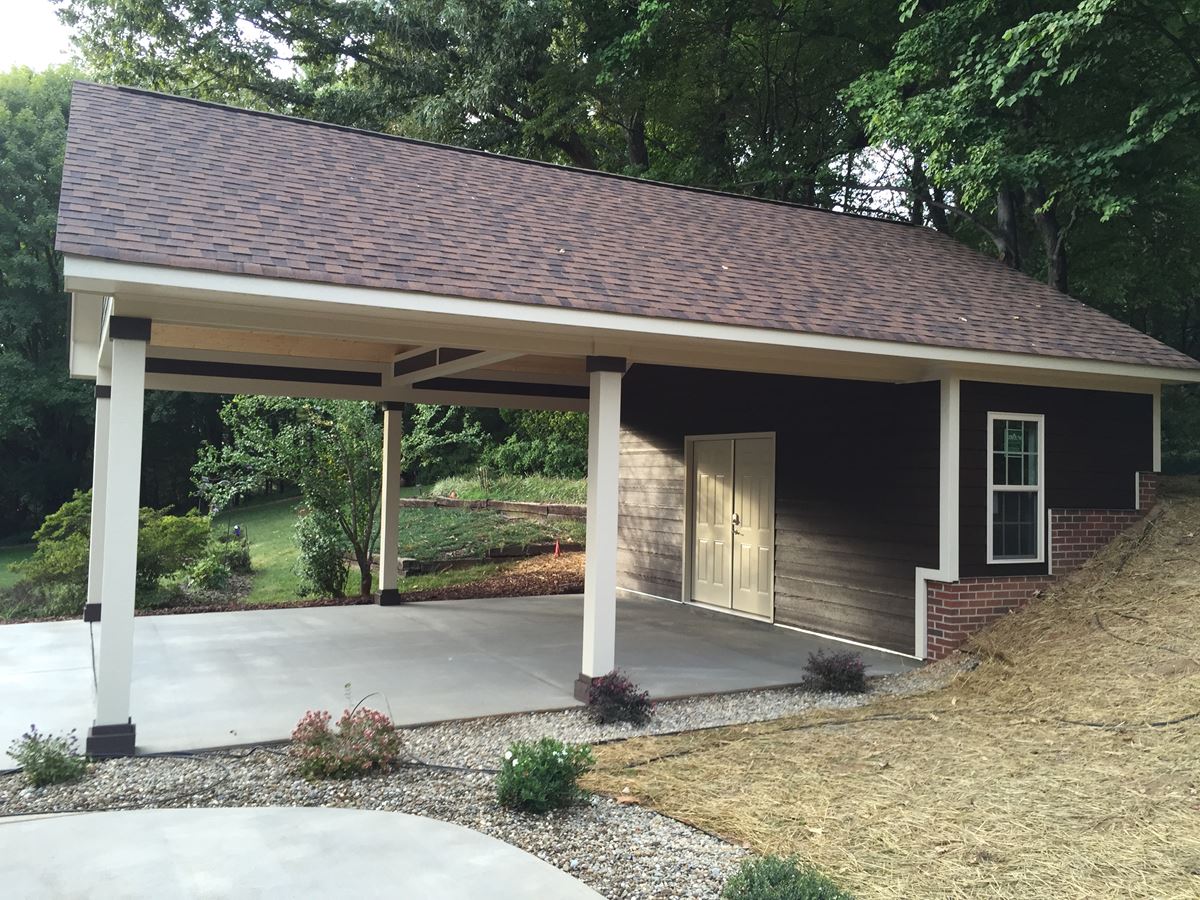 Clients wanted us to build them the a high end carport using the best possible materials and we set out to do just that. We used LP Smart Siding and wrapped all the metal posts, used LP Smart Siding on the exterior, and even installed a tongue and groove cathedral ceiling. We also built them a large storage room in the back of the carport area. We built a concrete porch in the back with stone area around and completely re-done their driveway. This is truly a one of kind carport built like no other. The custom detail on this carport is something that we are very proud of and the clients were blown away with the way it turned out.
This was built in 2015 and the Cover Photo was taken in 2022. Yes it still look that good after 7 years.....
Services Used in Project
Gallery
Products Used:
LP Smart Siding
---
What Clients Are Saying About
Outdoor Living Roomzz LLC
If you are thinking of adding a deck, patio or sunroom to your house you should definitely consider hiring Ron at Outdoor Living Roomzz LLC. He transformed our cookie cutter house and 12x12 deck into something that is amazing. Before going with Ron w [...]
Towards the end of the project we told Ron that we were frustrated with the price and quality of the outdoor furniture on the market. He suggested that he could make us some furniture. We ended up having him make 2 chairs an 8' sofa/couch, outdoor be [...]
Our Latest Projects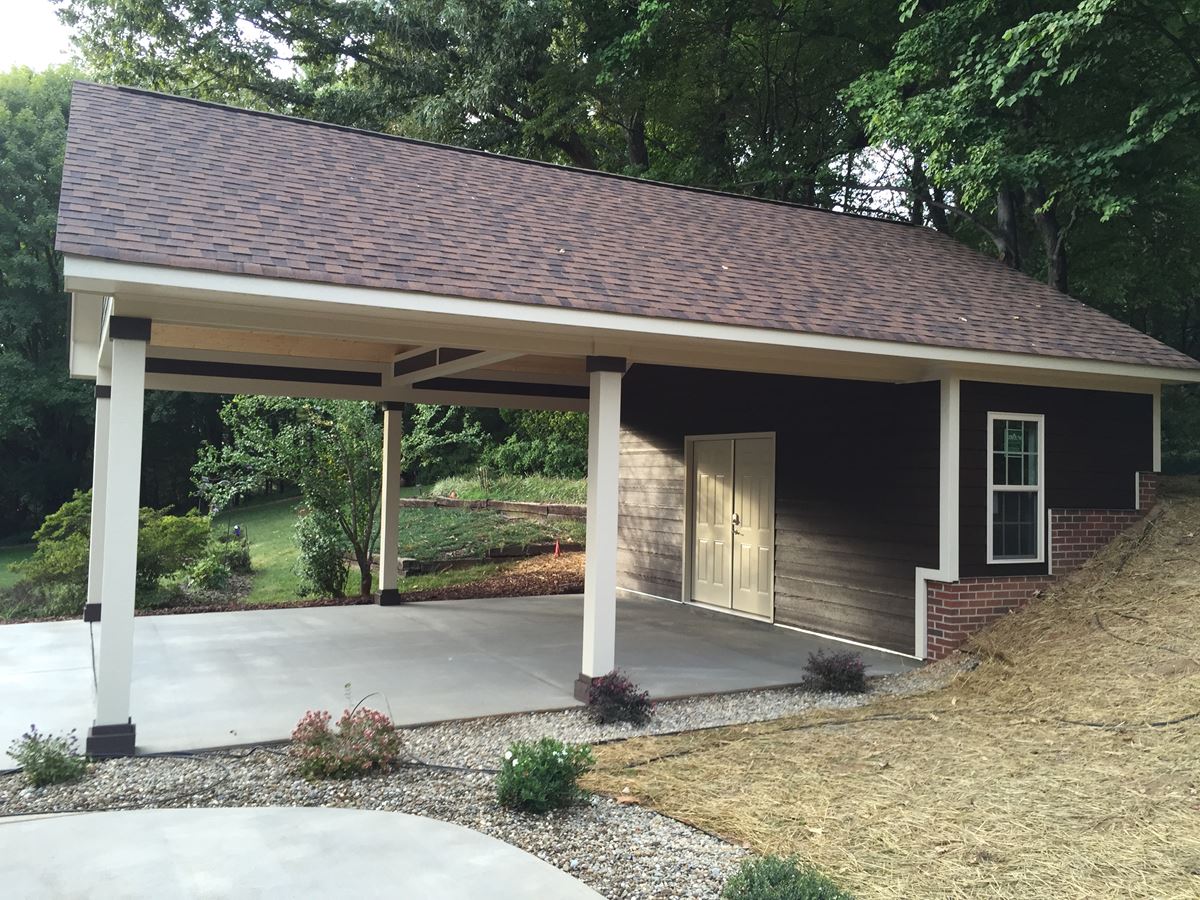 Clients wanted us to build them the a high end carport using the best possible materials and we set out to do just that. We used LP Smart Siding and wrapped all the metal posts, used LP Smart Siding […]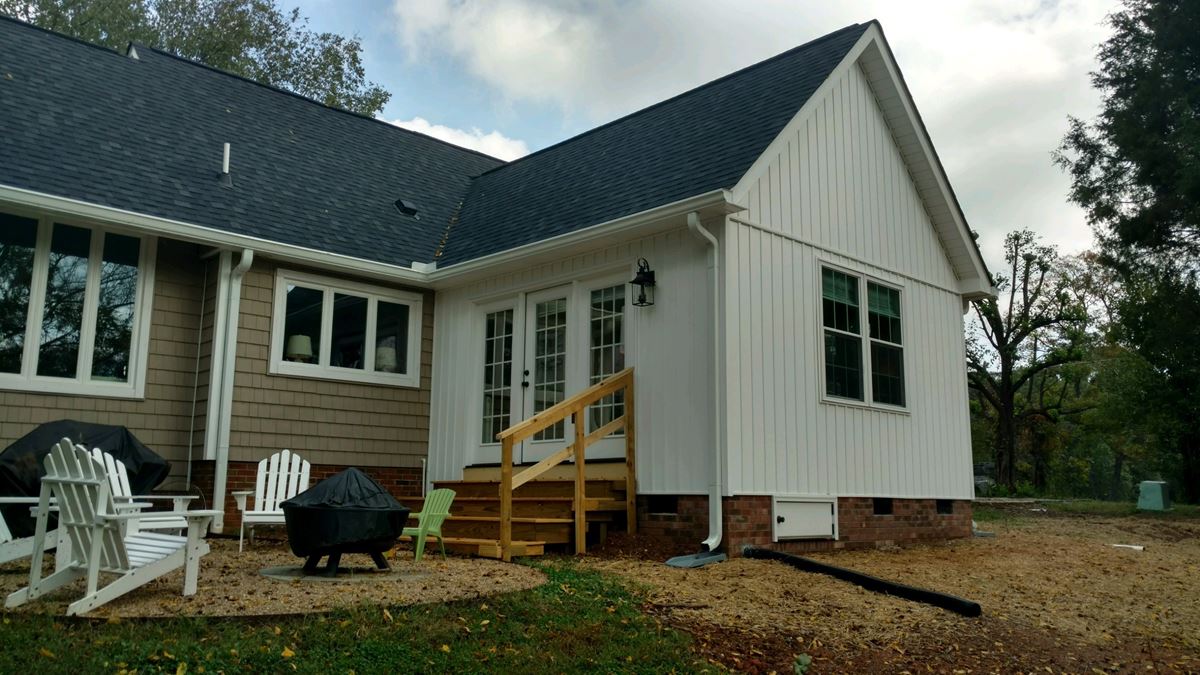 We constructed an addition to the home for a mother-in-law suite with cathedral ceiling and false beams. A hallway was built leading to the newly constructed kitchen. Hardwood flooring was installed […]